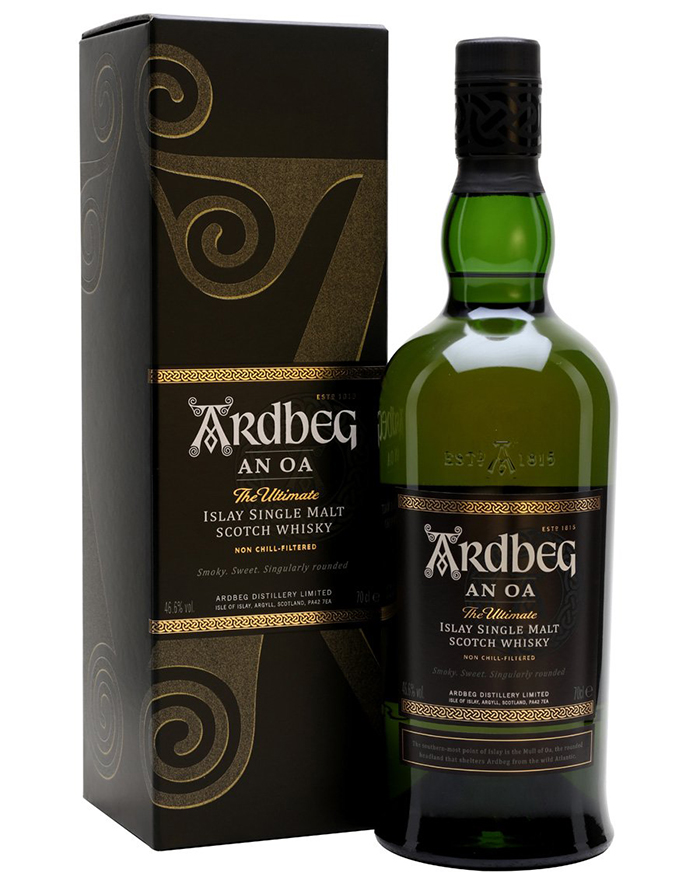 Ardbeg An Oa
70cl / 46%
Islay Single Malt Scotch Whisky
Distillery Bottling
New bottling from 2017 – An Oa is a combination of Pedro-Ximenez sherry casks and bourbon barrels. Married in a French-oak marrying vat, this is rounded and smoky with notes of toffee, banana and aniseed.
Ardbeg An Oa is a smoky, sweet and rounded single malt – the newest addition to the Distillery's permanent range of whiskies. rdbeg An Oa is inspired by its namesake, the Mull of Oa, a headland which shelters Ardbeg's Distillery from the raging Atlantic storms. The whisky contains all the contrasts of Islay's most untamed spot, where storm meets calm.
Ardbeg An Oa's rounded complexity emerges in the Distillery's bespoke Gathering Room, where whiskies matured in different cask types are married together by an Ardbeggian alchemy, to form a peaty yet rounded dram.